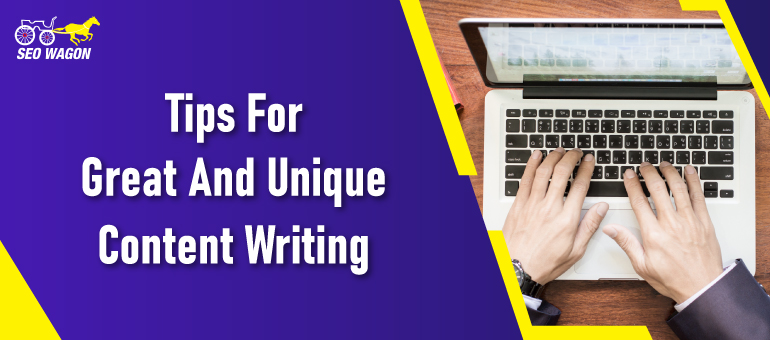 Essential Tips for Great and Unique Content Writing
Bus Ticket Booking System
Content writing has garnered a lot of attention in this digital era. These days content writing has become a full-fledged career opportunity for people who like to express their thoughts in a unique way. However, content writing is not particularly a cup of tea for everyone. It requires resourcefulness and artistry to captivate the audience or the readers. Moreover, one needs to be skillful enough to know how to write and present the content as per the current trends and needs. To become a professional one should write content that resonates with the audience and leaves a remarkable impact on the reader's mind.
I myself have been working as a content writer for quite some time now to have picked some tricks and tips up my sleeve.
Let me open up my Pandora's Box and share some of them with you-
Write a Fascinating Headline
In the English language, there is a prevalent idiom that is "Don't judge a book by its cover". It literally means one shouldn't judge the worth or value of something based only on what can be seen on the outside. Even though people in general, do it all the time. Sometimes well-written, well-researched content isn't enough, it needs an equally fascinating heading. In content writing, headlines are given the utmost importance as it catches the eye of the audience first. A good headline is like a door to one's content. One should make it inviting and catchy.
A good headline should be able to lure the audience at once. The content might be very interesting and serve the user's interest. But, if it does not contain a fascinating headline, there are possibilities that will browse other websites.
Make it Easy and Simple
The content that you are writing should be easily understandable. Do not make it complex. You want to keep things simple so that anyone of any age can understand the exact points you are trying to make. We know the internet is filled with mountains of content. And visitors on the web are often found in a hurry. Most will leave your site if they find your content difficult to understand. Simple, snappy, rich, and at the same time entertaining should be your ultimate goal.
Impeccable choice of words
Content is called good when it adds value to the readers. Content should not be burdened with heavy and complicated words. The words should be well thought out. The easier and more enthralling words are used the more readers are going to swarm around it. So, try to use known words rather than complicated and difficult words.
Addressing the Audience as "You"
Don't refer to readers or audience as anything other than "you". Connecting with your reader on a personal level by using "you" is very important. It helps to build up a direct relationship.
As you have noticed, there is a lot that goes into good content writing. Keep practicing in the above-mentioned ways. I am sure it will surely bring a good sheer of change in your writing.