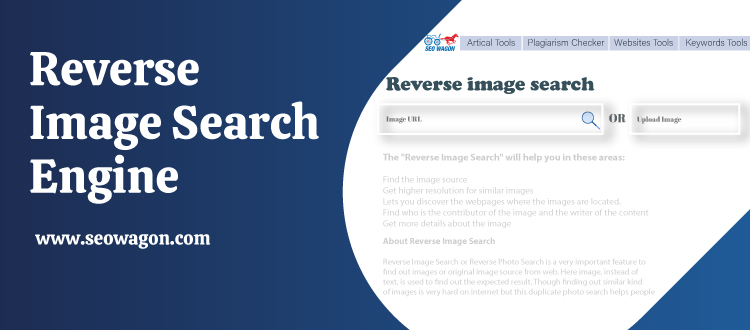 How to Use the SEOWagon Reverse Image Search Engine
Bus Ticket Booking System
Seowagon has made image searching a whole lot easier by introducing its reverse image search engine. The tool lets you freely search images and provides you with lots of creative and related results. Reverse image searching is the most convenient method to search for related images. Suppose, you are looking for a particular thing that you came to find out via an image. But the problem is that you don't know what you should be searching for. It could be an unknown subject, a story behind the image, or, some text within the image. You can't find what you are looking for without giving some valid input first.
That's why, we have introduced the free reverse image search tool, so you can look up related images any time you want and get deep into the story instantly.
How to Use SEOWagon's Reverse Image Search Engine
SEOWagon reverse photo search tool helps you immediately find whatever you are looking for. It's a great tool that you can use on your mobile or desktop.
Here is how to use the reverse search engine –
Go to this

Copy the URL of the image you want to search for and paste it into the left box, and click search. Or, you can upload an image from your file and search with it as well.

The tool will immediately find the related images and bring the results to you. It will also separate the results from different search engines such as Google, Bing, and Yandex so you can easily find out where your image has appeared.
Purpose of reverse image search engine
The reverse photo search engine is a quite useful tool for many reasons. You can do some serious investigation with it as well as use it just for fun.
To find out duplicate photos
This tool will help you easily filter duplicate images from the internet. As it displays related images in the result, the top results should be the most similar-looking images.
Want to credit the owner of an image? It's a good practice and most of the time compulsory to give credit to the owner of internet content properly. But how to do that easily and quickly? Easy. Simply use the reverse image search engine. It will not only show you the image you are looking for but the details about the image as well that include the owner's name or other info.
The history behind the image
When we see something intriguing, we crave to know the story behind it. Similarly, we see some images in our everyday life that intrigue us and makes us wonder what was going on in that image. Now, you can find out about almost every detail with just a related image. The free image search tool has made your path smooth as butter.
SEOWagon duplicate photo finder is the best tool for photo searching.
SEOWagon reverse image search engine provides you with the most accurate results. It displays results within only a few seconds, faster than most contemporary tools. You can use this tool for free. No hassle with signing up, use it without logging in.