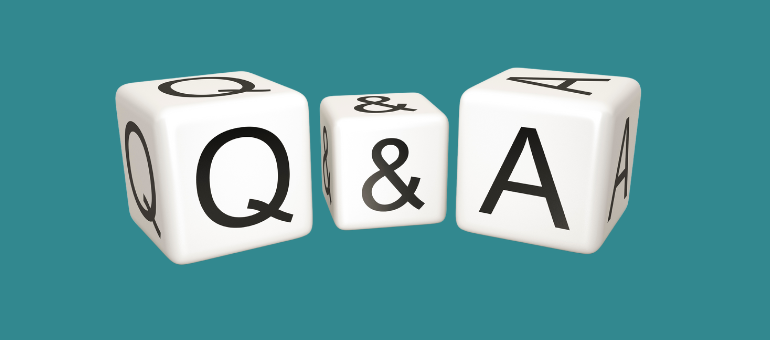 Google's Most Searched Questions and Answers About SEO and SEO-Related Problems
Bus Ticket Booking System
Given the eyebrows-raising number of websites laying online – over 1.98 billion, by the way – it is no surprise that people are obsessing over SEO. Thousands of SEO-based questions are being asked on Google to either satiate people's curiosity or to solve a particular problem.
This post's purpose is to share some of the most asked SEO-related questions and answers that help people with SEO marketing and quench the thirst of curious minds alike.
Let's dig in without further ado.
1. What is SEO in digital marketing?
In simple words, SEO or Search Engine Optimization is the process of getting organic, natural traffic and making a website easily findable by ranking it at the top of the search engine's first result page.
SEO includes the optimization of a site's internal and external configurations, backlinks, and visual and textual content of the website.
SEO helps search engines to find and easily crawl your web pages to find content and show the findings in relevant searches.
2. What is website ranking?
Website ranking refers to the position of a website on a search engine such as Google.
Website owners aim to rank their websites on top of the search engine's first result page. So, if a website ranks number 1 in the SERP (Search Engine Result Page) it means, the website is super-successful and is favored by Google's algorithm.
A website's ranking depends on many factors including its natural traffic, content relevancy, quality and quantity of backlinks, keywords, ease of access and navigation, and so on.
3. What is Google's penalty?
Sometimes web owners might notice that their site's keyword has dropped down, or the site's ranking has dropped, or in the worst case, the site has disappeared from the search engine's list.
If any of the above happens to a website, it means that Google has given it a penalty.
A penalty can be caused by many factors; it could mean that the site has broken any of Google's rules, or some other competitor site has done better and overtaken the site. Furthermore, it can be caused by poor content quality or the lack of sufficient content, and so on.
4. What are the 4 types of SEO?
The 4 types of SEO are:
On-page SEO
Off-Page SEO
Technical SEO
Local SEO
5. What is On-page SEO?
On-page SEO is the technique of optimizing websites to increase a website's search engine rankings and generate organic traffic.
On-page SEO includes:
Benefits Of Free Robots.txt Generator
Headline and headers
Image optimization
Page content optimization
Title tag
URL
Meta description
SEO Site Analyzer and Scores Online
6. What is Off-page SEO?
The term "Off-Page SEO" or Off-Site SEO refers to actions you take outside of your own website to influence your site's ranking in search engine results pages (SERPs).
Best SEO assessment tool from SeoWagon to gear up your websites
Off-Page SEO includes:
Backlinks
Fixing broken links
Guest posting
Forum
Directory submission
Social bookmarking
Image submission
Infography
Influencer marketing
Press release
Social media marketing
Intimidation of Plagiarism vs. Plagiarism checker online
---