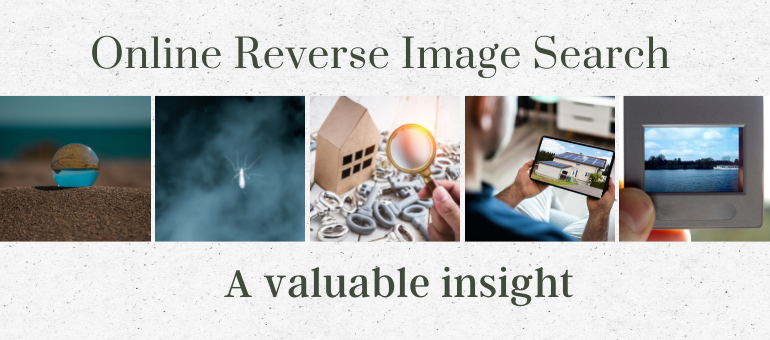 Online Reverse Image Search , A valuable insight
Bus Ticket Booking System
Back in the early days of the internet, looking up images for something was an exciting part of doing research. Why? Well, to put it simply it lies with the vastness google's image search engine. You'd get lost finding the correct picture for educational or business purposes.
Aside from the professional aspect, isn't it mind-blowing to find millions of related images online? You can search for one thing and the internet just offers countless results, truly incredible.
Before diving into the valuable uses of a reverse photo search, let's first try to grasp its meaning.
Imagine you want to find a very specific image, but unfortunately its not available. No matter which keyword you type Google or Bing is unable to find what you're looking for. So, this is where online reverse image search comes in handy. Here you can upload an image, or input the URL of the image you're trying to find.
Once you can take the necessary steps required in a reverse photo search to be used on Google for instance, (who by the way has their own built-in online reverse image search), then similar photos will show up on your search results. Therefore, this system acts as a duplicate photo finder. Its quite useful indeed!
Sometimes an image has its uses, it might be used for various things other than its aesthetic. Thus, we'll explore more reverse photo searches, and how their implications might be useful for us. Every tool or application has its importance, hence it can be quite insightful to grasp why it is being used and by who.
The internet is such a massive arena, full of content to explore. People post billions of photos and it's quite incredible how web developers, as well as software engineers, were able to build and scale something of such incredible size and worth. Truly makes you wonder, doesn't it?
Multipurpose
Why a business can benefit from reverse photo search
Google's search engine has a free image finder tool. So, if you're starting a business in say digital marketing for instance, then using an online reverse image search can be quite helpful.
When you make a promotional image or wish to place an eye-catching design on a banner or advert, then the perfect photo is needed correct? So you come across this colorful and aesthetic photo, but you want more options of the same kind. Hence, using a reverse photo search can help you find better options that can be of assistance.
An online reverse image search can also help business owners to find if someone else has been using their original photos/artwork for personal benefit without permission.
There are third-party image search engines such as Verify or Pixsy that are recommended too. They help you identify if anyone has stolen your image or photo for their benefit. Thus, through the technology of reverse photo search, these platforms can specifically find results of duplicate images.
Vice versa, use an online reverse image search for a solution to market your business. Its better to avoid picking an image that has property rights.
Many individuals like an image from another business, and then use the URL to identify similar images, that's acceptable. But, using the source image without permission isn't.
One of the best things about using a reverse photo search tool is that its free. Thus, we all know when running a business everyone wishes to keep costs low. Thus, using a free image finder tool from Google can be useful. Third-party ones such as TinEye and Yandex can help to keep the expenses at a minimum.
Students and Academia
Many students going require reference images to support their work. This is especially the case for a thesis or large project in higher studies.
For example, a biology major needs a specific image similar to one they found on a website, it could be of a species that has gone extinct for instance. Thus, many images might not available, and keywords sure aren't helping. So to find the precise image they can use an online reverse image search tool.
SEO Wagon's Reverse photo search
SEO wagon is a multi-use platform perfect for SEO and content writing purposes. Not only does the website have its own online reverse image search which is free of cost, but there are also various tools that professionals can use.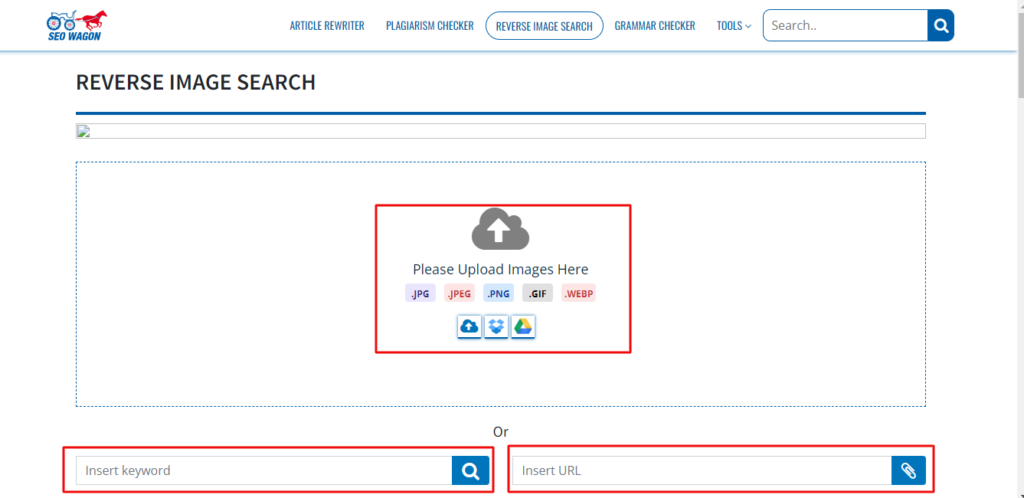 Some of the services SEO wagon offers are – an Article Rewriter, Plagiarism Checker, Backlink Checker, Keyword Position Checker, and much more. The website is quite useful, and anyone can benefit from its use.
If you're an aspiring businessman, or maybe a student hoping to find the perfect image through reverse photo search, then you can try SEO wagon aside from all the other tools out on the internet.
Conclusion
Using an online reverse image search tool is quite simple in this day and age. This is because of the various ways you can find an image. Whether it's through URL, uploading an image, or even scanning it. You can rest assured that you will find what you're looking for indeed.
One last thing, you can even use reverse photo search on your android or apple smartphone. Just use the web version of any search engine, for Android you can use Google Chrome, and for Apple, you could opt for Safari.
With that being said, if you're going to use photos on the internet for your use, its better to be safe and legitimate with your work. There are billions of images, and some of them may have rights associated with them. So be careful!
It truly is a wonderful time to use the internet, because back in the day starting a business with the correct image meant designing your own and scrapping ideas for hours. But now, you can not only design an image and edit using software, you can easily find similar images within a moments notice.
Learn More